Read Mode is an alternative viewing mode for your scope of work. When you have a scope of work open, you can find the Read Mode toggle at the top of the page.

Toggling Read Mode on allows you to see the details for each card without having to spend extra time opening and closing each one individually.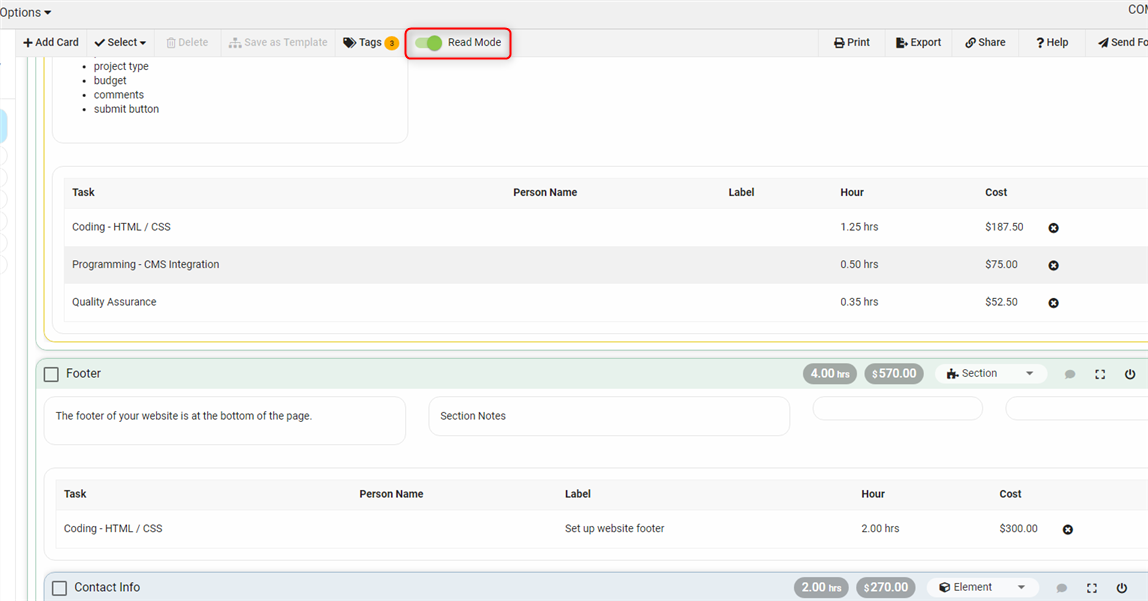 When Read Mode is open, you'll see the toggle turn green, and the page will become a lot larger as more info is displayed.
This leads us to an important note: for larger projects, Read Mode can begin to weigh down the system and make it slower. For documents that are less than 50 pages in length, it's perfectly fine to leave Read Mode active. But once you start getting beyond that, you'll want to consider keeping Read Mode off and just opening the specific cards you need.
To expand or collapse cards, you'll want to click on the 'full-screen'-looking button on the right side of the card.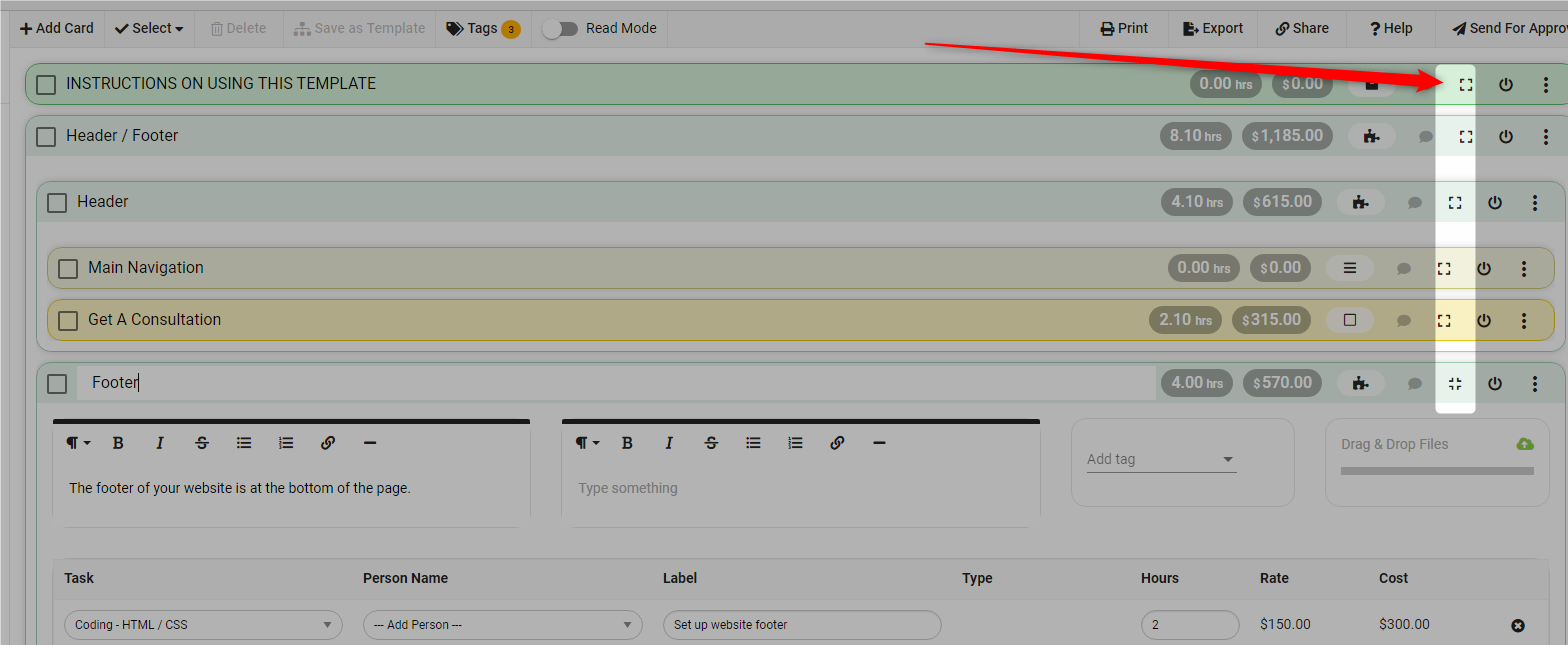 When a card is expanded, the button changes slightly, as you can see on the 'Footer' card.
These buttons also work differently when Read Mode is enabled, and will only expand the selected card further instead of minimizing it.
You can also expand cards by clicking on them and hitting the 'Enter' key on your keyboard.